We support your Remarketing
As IT manufacturer, you know the effort and expense involved in marketing your excess stock, B-stock or returns. Pass on administrative, technical and logistical processes to us in order to minimise your
effort and strengthen your remarketing through our know-how and sales platforms.
Your Advantages of refurbished IT
Thanks to the serial number-based registration of the goods, we thoroughly know our used equipment and its origin. They partly originate from the manufacturer directly through renewal programmes, surplus stock, B-goods or returns. Others derive from our in-house rental or rollback process and have
been in use for less than 3 months in many cases. All devices are being checked, reconditioned
and provided with additional warranty before sale.
Remarketing in numbers
/ 30 years experience
/ 90 CDS experts
/ more than 12,000 content specialist trade partners
/ 25 successful OEM partnerships
/ 6,800 m² storage and production area
/ 40,000 refurbishments and installations per year
/ constantly more than 4,000 products available from stock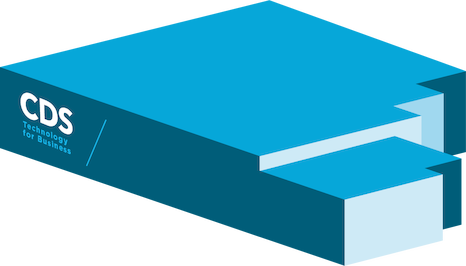 Good for the environment
With the sale of used IT or the purchase of refurbished IT, you are not only doing something good for your wallet. Also the environment will thank you: With our manufacturer's warranties and professional refurbishment, we can make an important contribution to promoting sustainable consumption!
The use of refurbished IT from CDS offers you the following advantages:
You receive a high-quality alternative to new goods and thus preserve valuable resources.
You provide a second life cycle to used but fully functional equipment.
You receive state-of-the-art technology that has only been in use for a short time - usually no longer than 3 months.
Would you like to learn more about our remarketing?
Detailed information is available in our brochure: