How to prepare your shipment
The sender is responsible for the proper packaging of goods. Incorrectly packaged shipments can cause damage, delays in delivery and additional fees. To avoid this, we explain in the following steps how you can ideally prepare your shipment for dispatch.
Legal information
Please pack your goods to be shipped at least according to our packaging tips. If damage occurs on the transport route due to incorrect or no packaging at all, no claims for damage can be asserted.
Packing guide for cartons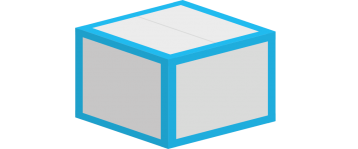 1. The right quality
You should be sure your carton is in good condition and stable enough to protect your product.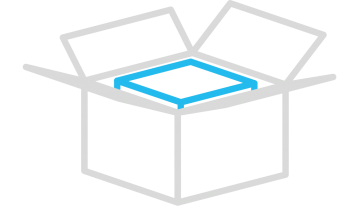 2. The right size
Choose the best fitting carton for your product. Use fillings if necessary.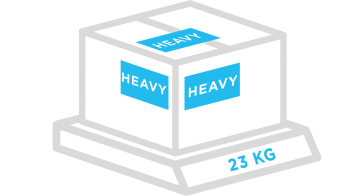 3. Heavy and big goods
Heavy cartons (from 23 kilos) need to be marked with a label on every side which says "HEAVY". Packages which are not stackable should be labeled clearly visible as well. Otherwise we cannot be liable for possible damages. Packages which are sent with parcel services should manage a drop height of 80 centimetres.
Products from 70 kilos weight and used printers including ink or toner need to be sent on a palett. Displays up to 32" may only be sent on a palett and have to be labeled as not stackalbe clearly visible.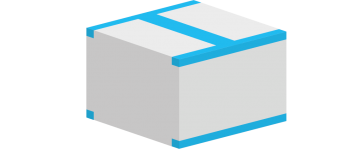 4. Right closing
Use a convenient tape for sealing and apply the tape in form of an H on the top and bottom of the carton.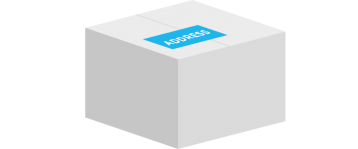 5. Clear labeling
Make sure the label on your carton is clear to read. Remove old labels and apply the new one on the top of your carton.
Packing guide for pallets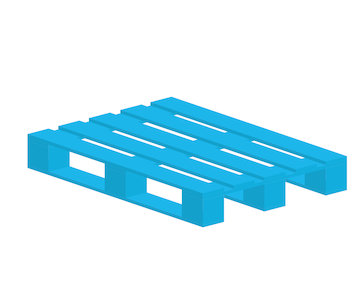 When choosing the pallet, make sure that it is made of wood or plastic. The pallet must not be damaged, as otherwise no safe transport is guaranteed.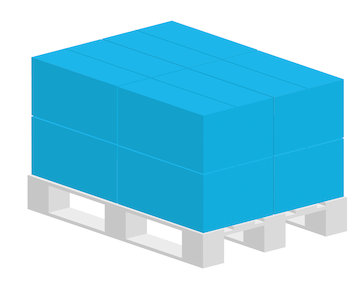 Cartons or boxes should be stacked in rows, as this ensures maximum stack strength. If the content is fi rm, the "bricklayer style" can also be used for increased stability.
Articles should fi t well on the pallet and should not protrude over the edge. At the same time, the load should be kept as flat as possible. The goods on a pallet must be secured so that they form a single inseparable unit. Exposed, sharp objects are to be avoided and sufficiently padded so that there is no risk of injury.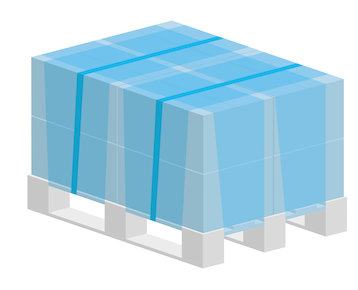 To secure the goods on the pallet, use stretch film (at least caliber 60) and, if necessary, packaging tapes.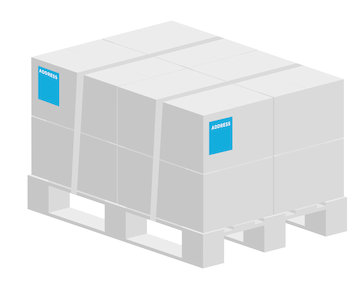 Attach the labels / shipping documents to the side of the pallet as it may be stacked. Label non-stackable pallets with labels / cones.